These pictures are from the Official Creatures Adventures Homepage. Click on the image for a bigger version. Near the bottom are some pictures of the Norns.
The World

Cloud Land - Here you can change the weather in your world.
Doctor's Cart - When your Norn is sick go to the Norn Doctor to get him/her better.

Dragon World - Tons of musical intruments. If you play well enough the dragons may wake up.

Dressing Up Room - Lot's of clothes for your Norns to dress in.

Dungeon - Scary things happen here. Located below the Haunted Castle.

Friendly Forest - A fun place for your Norns. The entrance to the Spooky Forest.

Front Garden - Lot's of animals. A good place for your Norns.

Graveyard - This is the place to register a Norns death.

Haunted Castle - Scary things and creatures here.

Kitchen - This is the place where you and your Norns make food.

Nestery - This is where it all starts. Your Norn eggs are located and brought up in here.

Spooky Forest - Only the bravest Norns go here. Spooky looking eyes follow you.

Toy Room - Full of fun toys for your Norns.

Veggie Garden - This is the place that your Norns get their healthy foods.
The Norns
In Creatures Adventures there are four types of Norns. They are...
Brown Alba Norns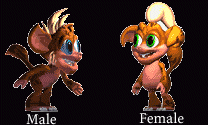 Can either be speedy or friendly
Green Malay Norns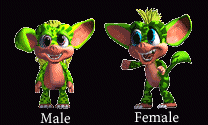 Can either be sleepy or clumsy
Purple Primrose Norns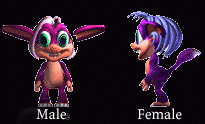 Can either be pudgey or shy
Turquoise-and-Green-Striped Pippin Norns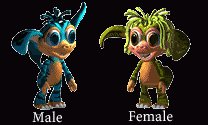 Can either be eager or cocky